Developing a sense of urgency bridges the gap between the fast-paced outside world and our internal goals. Being unaware of this gap creates discontinuity at our end and complacency by time. Worse still, when complacency kicks in, our sense of urgency fades away. But progress won't be possible without proactively challenging ourselves and realizing the value of the decreasing resource of time. We can judge the status we are in by simply looking at the outside world and asking ourselves: do we see opportunities out there or just obstacles? Upon seeing opportunities, we are still relevant with the changing world out there. Feeling indifferent and acted upon is an indication of facing the danger of extinction.
Related: How To Gain Clarity In The Midst Of Chaos
One of the core reasons for feeling unfulfilled is your lack of urgency. You dearly want to take your business and life to the next level but you seem to be busy doing something. That thing is usually perfecting one aspect. It might be perfecting your product in order to launch. The quality aspect you are obsessed with hinders the other aspects worth paying attention to. These aspects are productivity, efficiency and speed. Paying less attention to these aspects slows our growth and prevents us from ever getting started. Waiting for the perfect moment to get into the market or the perfect product of yours that will disrupt the marketplace are signs of lagging behind your competitors.
The secret weapon in your success arsenal, both personally and professionally, is creating urgency. It's triggered by having a life of meaning and purpose. You feel you are on a mission to add value and serve others. Coupled with this mission you have your vision that builds your perseverance and steadfastness in the face of setbacks. Such a vision fills you with the passion and desire to work out a plan. You then feel that time is very tight as compared to your plan. Here comes your sense of urgency. You stick to deadlines, make sacrifices and being flexible to make corrections along the way.
Nike is a world class company that manufactures and sells world-class merchandise. Its slogan "Just Do It" symbolizes what it stands for. It stands for change, speed, urgency and elegance. They know that they are not perfect, but being connected with their customers makes them perfect. When a weird "shoe malfunction" happened to the star basketball player Zion Williamson in the first minute of one of his games, competitors used this incident against Nike. The incident was really appalling. The shoe "exploded" and Williamson foot pushed through it. It hurts him so much so that he went out of the game very early on.
Nike's response to this incident is a lesson worth studying. Nike responds with urgency and transparency. They preferred to take action and examine this rare case of the shoe "explosion" instead of pointing fingers and making excuses of someone who might be tampering with the shoes. They publicly acknowledged the incident and went on managing the situation. The sense of urgency in handling the situation was the reason behind passing this incident calmly.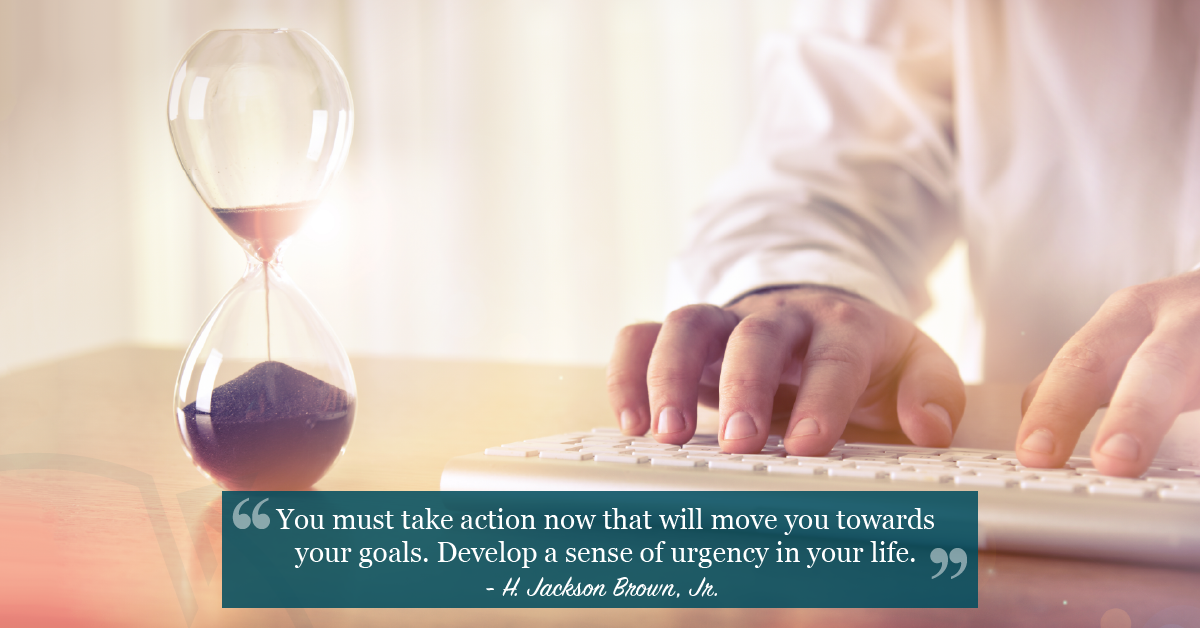 To develop a sense of urgency, you got to be armed with a life of purpose and meaning. Having understood the nature of the fast-paced times we live in urges us to bridge this gap with accelerating our internal drives and goals. Setting the sense of urgency is a prerequisite for bridging this gap.